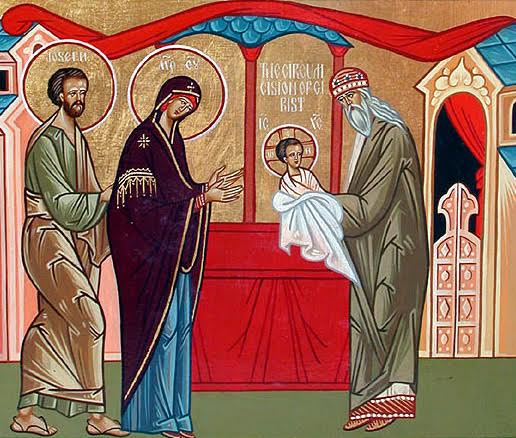 This Week at St. Mary's
 Sunday, December 31 Sunday after Nativity, Holy Righteous Ones: David, Joseph, James
9:30 AM         Matins with Great Doxology
10:00 AM     Divine Liturgy of St. John Chrysostom
11:45 AM      Fellowship
6:00 PM         Te Deum for the New Year
Monday, January 1 Circumcision of the Lord/ St. Basil
10:00 AM      St. Basil Liturgy
Wednesday, January 3 St. Genevieve of Paris
·         7:00 PM         Vespers
Friday, January 5  Eve of Theophany
·         11:00 AM      Vesperal Liturgy of Theophany with Blessing of Waters
Saturday, January 6 Theophany: Baptism of our Lord
·         10:00 AM      Festal Liturgy with Blessing of Waters
·         12:00 PM       St. John Dinner Prep
·         5:00 PM         Vespers with Group Confession
Sunday, January 7 St. John the Baptist, Afterfeast of Theophany
9:30 AM         Matins with Great Doxology
10:00 AM     Divine Liturgy of St. John Chrysostom
11:45 AM      St. John Dinner (Fundraiser for Pro-Vita Orphanage)
Coming Up:
Jan. 9 Women's Bible Study       Jan. 10: Becoming Truly Human
Jan. 11 Parish Council                  Jan. 14 Young in Faith
Jan. 21 Youth Group/Men's Group     Jan. 28 Parish Assembly
Movable Portions of the Liturgy
Tone 5 Troparion        (Resurrection)
Let us, the faithful, praise and worship the Word,/ co-eternal with the Father and the Spirit,/ born for our salvation from the Virgin;/ for He willed to be lifted up on the Cross in the flesh,/ to endure death,/ and to raise the dead// by His glorious Resurrection.
Tone 4 Troparion        (for the Feast)
Your Nativity, O Christ our God,/ has shone to the world the light of wisdom./ For by it, those who worshipped the stars, / were taught by a star to adore You, / the Sun of righteousness,/ and to know You, the Orient from on high.// O Lord, glory to You!
Tone 2 Troparion        (of the Righteous Ones)
Proclaim the wonder, O Joseph,/ to David, the ancestor of God;/ you saw a Virgin great with child;/ you gave glory with the shepherds;/ you worshipped with the Magi;/ you received the news from the Angel.// Pray to Christ God to save our souls!
Tone 3 Kontakion       (of the Righteous Ones)
Today godly David is filled with joy;/ Joseph and James offer praise./ The glorious crown of their kinship with Christ fills them with great joy./ They sing praises to the One ineffably born on earth,/ and they cry out: "O Compassionate One, save those who honor You!"
Tone 3 Kontakion of the Feast
Today the Virgin gives birth to the Transcendent One,/ and the earth offers a cave to the Unapproachable One./ Angels with shepherds glorify Him;
the Wise Men journey with the star,// since for our sake the eternal God was born as a little Child!
Tone 5 Prokeimenon You, O Lord, shall protect us and preserve us from this generation forever. v: Save me, O Lord, for there is no longer any that is godly. (Ps 11/12:7,1) Tone 4 Prokeimenon God is wonderful in His saints, the God of Israel.  (Ps 67/68:35)
Epistle Galatians 1:11-19 (Sunday after the Nativity)  11  But I make known to you, brethren, that the gospel which was preached by me is not according to man. 12  For I neither received it from man, nor was I taught it, but it came through the revelation of Jesus Christ. 13  For you have heard of my former conduct in Judaism, how I persecuted the church of God beyond measure and tried to destroy it. 14  And I advanced in Judaism beyond many of my contemporaries in my own nation, being more exceedingly zealous for the traditions of my fathers. 15  But when it pleased God, who separated me from my mother's womb and called me through His grace, 16  to reveal His Son in me, that I might preach Him among the Gentiles, I did not immediately confer with flesh and blood, 17  nor did I go up to Jerusalem to those who were apostles before me; but I went to Arabia, and returned again to Damascus. 18  Then after three years I went up to Jerusalem to see Peter, and remained with him fifteen days. 19  But I saw none of the other apostles except James, the Lord's brother.
Alleluia: v: I will sing of Your mercies, O Lord, forever; with my mouth I will proclaim Your truth from generation to generation.  (Ps 88/89:1)  v: For You have said: "Mercy will be established forever; My truth will be prepared in the heavens." (Ps 88/89:2) Tone 4 v: Remember, O Lord, David and all his meekness! (Ps 131/132:1)
Gospel Matthew 2:13-23 (Sunday after the Nativity) 13  Now when they had departed, behold, an angel of the Lord appeared to Joseph in a dream, saying, "Arise, take the young Child and His mother, flee to Egypt, and stay there until I bring you word; for Herod will seek the young Child to destroy Him." 14  When he arose, he took the young Child and His mother by night and departed for Egypt, 15  and was there until the death of Herod, that it might be fulfilled which was spoken by the Lord through the prophet, saying, "Out of Egypt I called My Son." 16  Then Herod, when he saw that he was deceived by the wise men, was exceedingly angry; and he sent forth and put to death all the male children who were in Bethlehem and in all its districts, from two years old and under, according to the time which he had determined from the wise men. 17  Then was fulfilled what was spoken by Jeremiah the prophet, saying: 18  "A voice was heard in Ramah, "uc">Lamentation, weeping, and great mourning, Rachel weeping for her children, Refusing to be comforted, Because they are no more." 19  But when Herod was dead, behold, an angel of the Lord appeared in a dream to Joseph in Egypt, 20  saying, "Arise, take the young Child and His mother, and go to the land of Israel, for those who sought the young Child's life are dead." 21  Then he arose, took the young Child and His mother, and came into the land of Israel. 22  But when he heard that Archelaus was reigning over Judea instead of his father Herod, he was afraid to go there. And being warned by God in a dream, he turned aside into the region of Galilee. 23  And he came and dwelt in a city called Nazareth, that it might be fulfilled which was spoken by the prophets, "He shall be called a Nazarene."
(Instead of "It is truly meet," we sing:)
Magnify, O my soul, the most-pure Virgin Theotokos, more honorable and more glorious than the heavenly hosts. I behold a strange, most glorious mystery: heaven—the cave; the cherubic throne—the Virgin; the manger—the place where Christ lay—the uncontainable God, Whom we magnify in song.
 Please consider a flower/ poinsettia donation this December in honor or memory of your loved ones. Special envelopes are available in the narthex.
 This Month's Lord's Prayer: French
Notre Père qui es aux cieux
Que Ton Nom soit sanctifié,
Que Ton Règne arrive,
Que Ta Volonté soit faite /
sur la terre comme au ciel.
Donne-nous aujourd'hui / notre pain substantiel
Et remets-nous nos dettes / comme nous remettons à nos débiteurs,
Et ne nous soumets pas à l'épreuve,
Mais délivre-nous du Malin.
 Car c'est à Toi qu'appartiennent le règne, la puissance et la gloire, du Père, du Fils et du Saint-Esprit, pour les siècles des siècles.